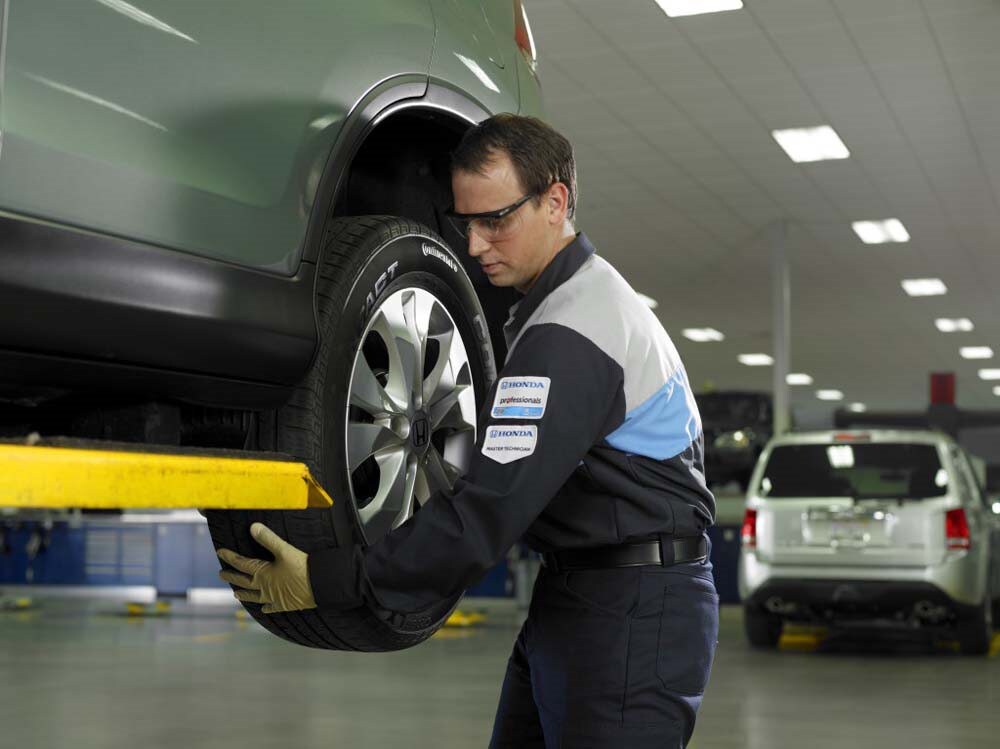 A majority of car maintenance is widely accepted as necessary by most drivers – regular oil changes, brake replacements, etc. That's often because the effects of those services are immediately apparent.

One of the things we've noticed at our MotorWorld service centers is that some maintenance tasks are easier to ignore because many drivers don't know what the benefits are for their new Hyundai cars or Lexus SUVs. Today, we're going to dive into one of those maintenance tasks – tire rotations.
What Is a Tire Rotation?
Some of us may remember as teenagers wondering why cars even needed a tire rotation – aren't tires always rotating while you're driving? What it actually means is removing each tire from the vehicle, inspecting the wear pattern, and putting them back on in a position that promotes more even wear.
Why Do I Need a Tire Rotation?
This is the real core of the issue here – what are the benefits to tire rotation? Believe it or not, getting your tires rotated regularly will not only increase the lifespan of your tires, but also improve your Jeep® or Acura vehicle's overall performance.

Rotating your tires changes where they're likely to wear out, since different parts of the tire will get more wear when you brake, turn, etc. In addition to increasing the amount of time before you get new tires, driving on more evenly worn tires optimize their traction abilities and can make everything from acceleration to braking better.
Where Can I Get a Tire Rotation near Scranton, PA?
You can find great customer service and technicians trained to know your vehicle when you search "car dealerships near me." Scranton, PA drivers can get tire rotations and much more at a MotorWorld | MileOne dealership!