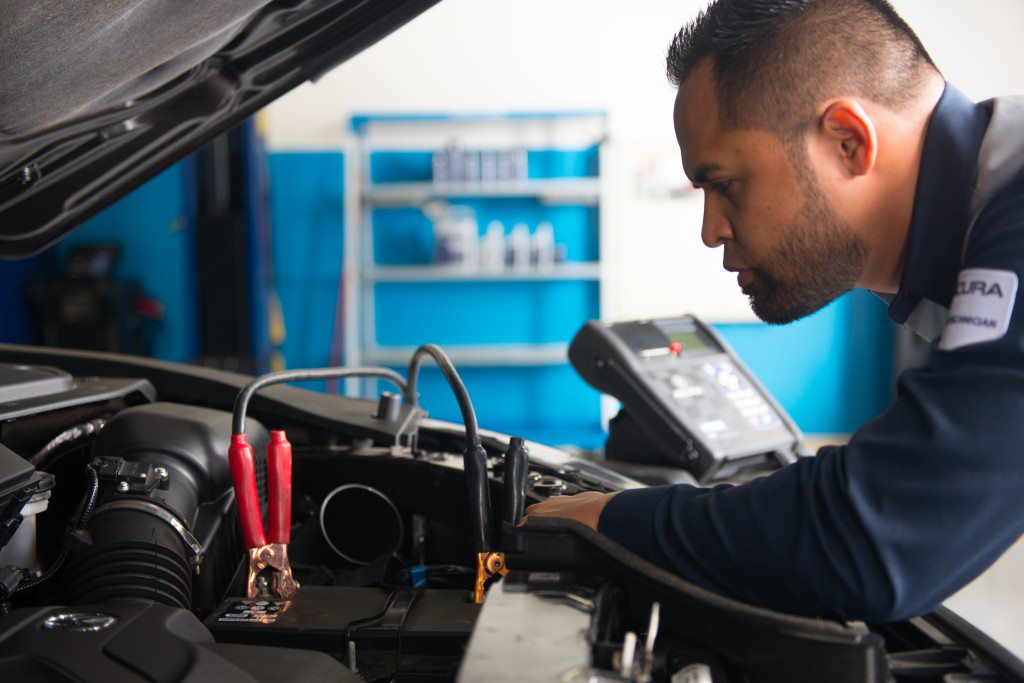 Sometimes it feels like we wait forever for summer to arrive, and then wait forever for it to end. Even if you enjoy the hot weather and long days, many drivers have some questions about the effect of summer on their vehicle. We asked the technicians at our MotorWorld service centers, "how does the summer season affect your car?"
Mechanical Effects
It seems obvious, but the biggest difference between summer and other seasons in terms of your car is that hot weather we talked about. What might not be quite as obvious is how much those temperatures can affect the mechanical elements of your Chrysler car, Dodge truck, or Lexus SUV. Let's start with the battery. If your battery gets hot enough, the water inside can evaporate more quickly, leaving you vulnerable to battery failure. The air conditioning you use to keep yourself and your passengers cool can also have an effect – AC uses engine power to run, meaning constant use can not only impact the performance of your vehicle, but drive up your fuel usage as well.
Materials
Very hot temperatures impact the materials inside and out. Plastic elements on a dashboard can begin to crack, and a touchscreen like the ones found in new models from the Jeep® Cherokee to the Mitsubishi Outlander can have their sensors affected by too much heat. You should also keep an eye on your tires in the summer as well, since it can cause them to over dry and over inflate.
Summer Service in Wilkes-Barre, PA
We want you to enjoy your summer as much as possible, and we're here to help. Get a summer check-up for your Acura RDX or Toyota RAV4 at one of our MotorWorld | MileOne Autogroup dealerships, and enjoy the best in MotorWorld service. Wilkes-Barre, PA drivers can take care of problems quickly and effectively at a MotorWorld MileOne service center!