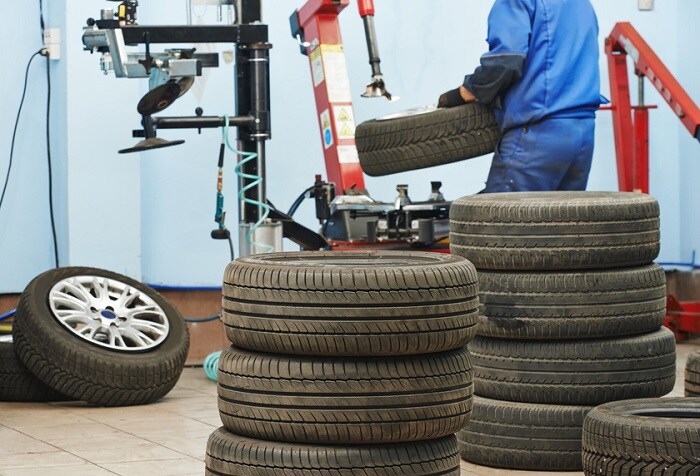 Just like our dealerships are your source for used car deals and specials on new vehicles, our automotive family is also your resource for actionable advice about automotive topics. Making tires last as long as possible is one thing many area drivers ask us about. While you can't prevent your tires from experiencing wear and tear altogether, you can still do a few simple things to make your tires last.
Changing your driving habits is one of the most basic things you can do to preserve your tires. If you're in the habit of accelerating and stopping fast, adopt a more conservative driving style and accelerate and stop at a slower rate whenever possible. Drivers who often scrape against the curb when they're turning or parking should leave more distance between their vehicle and the curb when they're navigating their automobile.
Monitoring your air pressure is key to preserving your tires. When your tires aren't inflated properly, they can suffer excessive wear and tear. If you don't want to check your air pressure every time you fill your gas tank, at least check it once a month and make adjustments as necessary.
Rotating your tires regularly is also crucial to extending their working life. While you may have to rotate them more often based on various factors such as your driving habits, it's generally advisable to get your tires rotated every 5,000 – 8,000 miles. Having your wheels balanced when you get your tires rotated will also help your tires to wear evenly and help them last.
If your tires need attention, bring your car into one of the service centers that are part of our Wilkes-Barre, PA automotive group. For more advice about making your tires last, contact or visit a MotorWorld | MileOne Autogroup location today.