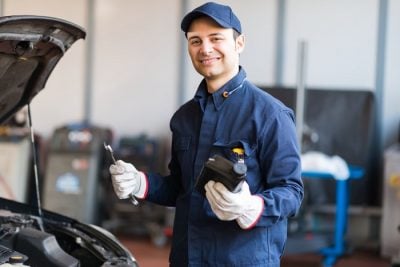 At MotorWorld | MileOne Autogroup, we sell a lot of different brands of vehicles, which means that we also work on a variety of vehicles in our auto service centers across Wilkes-Barre, PA. At our state-of-the-art facilities, we only hire the best, most knowledgeable, factory-trained technicians, but that's not all we do to ensure that our repair work holds up. We also insist on using only OEM parts.
OEM stands for original equipment manufacturer. That means that if you're replacing Mercedes-Benz parts with OEM components, they've actually been manufactured by the automaker itself. These parts are more reliable because they've been built for your vehicle specifically. Whether you're driving a budget sedan or a luxury car, it's always wise to go to a mechanic who uses OEM parts.
We know that car maintenance can seem expensive at times, which is why generic parts can seem like a good idea. Unfortunately these parts just don't stand up to toughest conditions like an OEM component would. You may pay less for repairs made with a generic part, but you'll end up needing to take a trip back to the mechanic sooner rather than later. A repair made with an OEM part at one of our service centers will stand the test of time, ensuring that you won't have to keep spending money on new and unnecessary auto work after the use of cheap, generic parts. Don't take shortcuts. Get the official car parts you need from MotorWorld | MileOne Autogroup!
If you're in Allentown, PA or the surrounding areas, learn more about our network of auto service centers and find one near you. Our skilled mechanics are standing by, ready to assist you with all of your automotive needs. We look forward to seeing you!