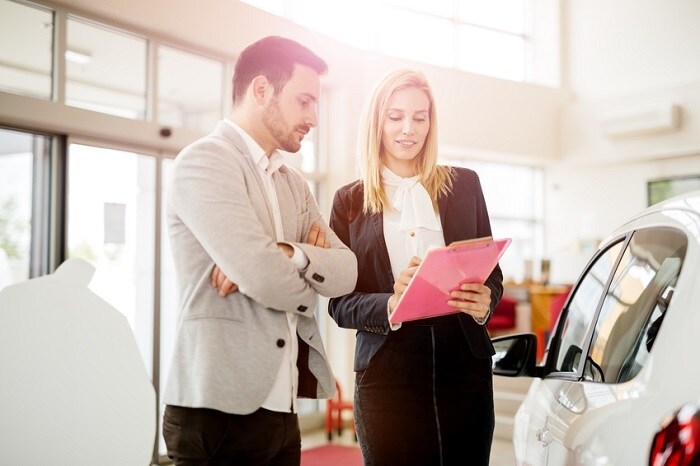 Whether you are looking for a compact SUV like the Mitsubishi Outlander or a RAM 1500 pickup truck, we want you to drive off in your favorite car. Our group of dealerships is proud to stock a wide variety of makes and models that are eye-catching yet functional for your everyday life. Making a decision on whether to buy or lease a car can be stressful, but MotorWorld | MileOne Autogroup wants to make it easier by going over both options in detail.
Leasing requires a smaller down payment compared to buying, which allows you to save more of your money from the start. You are also looking at lower monthly payments, so it less of a financial risk compared to purchasing a new vehicle outright. You also will not have to be as concerned with depreciation as you are when financing. As you return the vehicle, you need to keep in mind of fees that can result from wear-and-tear or going over the yearly mileage outlined in your contract. After your lease is up, you can return it to our dealership and lease another model or make the decision to purchase it.
Consider buying a car from your auto dealers in PA if you are looking to build equity and have ownership. You become the official owner of your car, truck, or SUV after it has been completely paid off. While leasing comes with mileage caps and overage feels, you will not have to worry about those costs when you agree to purchase one of our vehicles. If down the road you decide to sell or trade it in, you can use the equity towards a down payment on your next car.

Contact our car dealerships serving Hazleton and Scranton, PA today to learn more about your financing and leasing options. We look forward to helping you soon!