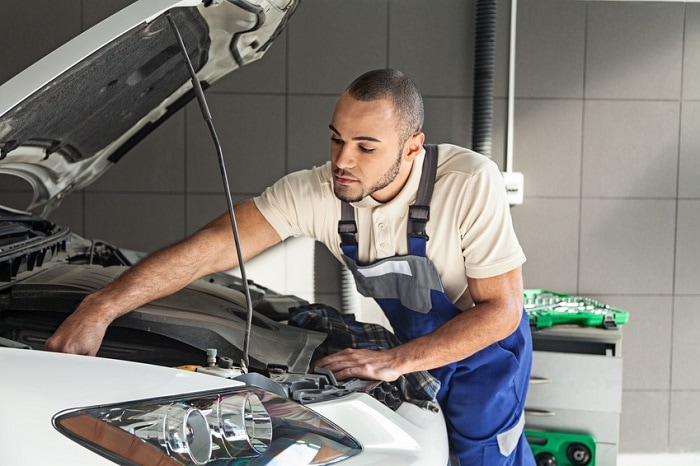 Here at MotorWorld | MileOne Autogroup, we help you take great care of your car, truck, or SUV! We have a variety of dealership locations to pick from, and each is staffed by skilled technicians who know your vehicle inside and out. Stop by our auto service center for any of your automotive needs, including battery maintenance.
No matter which brand of car you're driving, your battery is one of the most important components. It helps your vehicle start, so without a working one, you're essentially stranded. The winter is coming up, and we know that you don't want to be stuck somewhere in the snow and cold with a car that won't start.
There are a few potential problems that could begin to affect your battery and how it works. Fortunately, our mechanics can spot issues and fix them before you end up with a dead battery. We'll look for corrosion around the connectors, a sign of deeper issues or an indicator that your battery is reaching the end of its lifespan. We'll also make sure that the liquid in your battery hasn't evaporated. This could happen due to hotter summer weather. Of course, we'll also ensure that your battery is holding a charge. If there are any problems that we can't fix, we'll help you find a replacement battery. Our service centers stock the official components you need, from Honda replacements to Toyota parts, and we'll have you out of here with a new, functioning battery in no time.
Whether you're shopping for a new car or you just need some help taking care of your current one, you know that MotorWorld | MileOne Autogroup is ready to help you with all of your automotive needs. Drivers in Allentown, PA and the surrounding areas can rely on our talented mechanics and our network of service centers