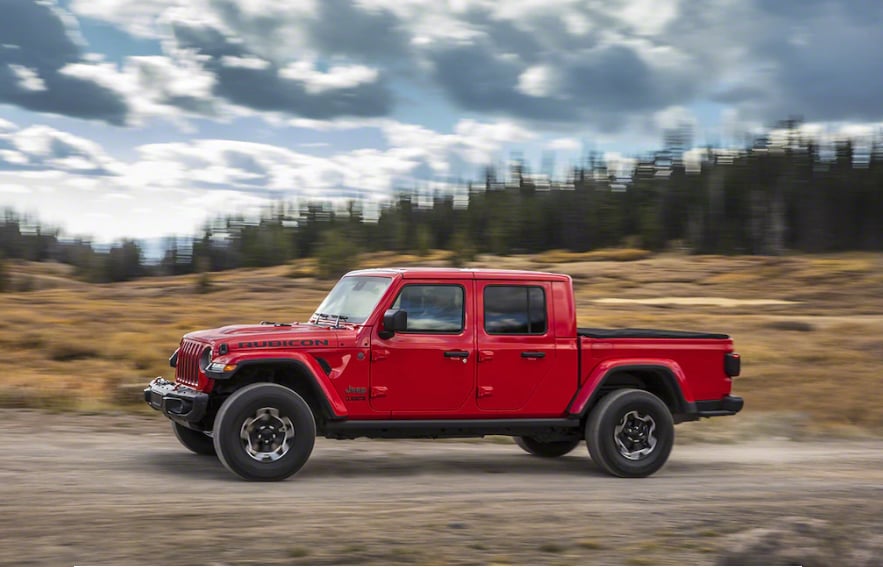 Drivers looking for cars for sale are encouraged to look through our new car specials. When you do, you'll see that we currently have deals on some of the latest models produced by the automakers we proudly represent, including the all-new 2020 Jeep® Gladiator.
If you were already interested in the Jeep Gladiator, your interest is about to be piqued even more. That's because the midsize truck earned a prestigious title from the Northwest Automotive Press Association during this year's Mudfest – 2019 Northwest Outdoor Activity Vehicle of the Year. The all-new Jeep vehicle also took the top spot in the truck and extreme capability competitions, marking the first time one automobile has won those two categories and the overall title.
"The 2019 NWAPA Outdoor Activity Vehicle of the Year competition featured the most diverse group of vehicles we've seen in its 25-year history," says NWAPA President John Vincent of U.S. News & World Report. "The all-new 2020 Jeep Gladiator earned its title of Northwest Outdoor Activity Vehicle of the Year with an exceptionally functional blend of SUV and pickup attributes that northwest consumers crave."
To determine the winners at Mudfest this year, NWAPA automotive writers tested vehicles in on- and off-road scenarios over two days. The journalists tested 22 automobiles from 14 carmakers before announcing winners in six different automotive classes.
If you're ready to test drive the 2020 Jeep Gladiator, we encourage you to visit the Jeep dealership that's part of our Wilkes-Barre, PA automotive group. To see the deals we have on the all-new Jeep Gladiator, check out our new car specials now.
Even if you don't want a Jeep Gladiator, you can still find a deal that appeals to you in our extensive list of new car specials. Find a deal and shop with MotorWorld | MileOne Autogroup today.