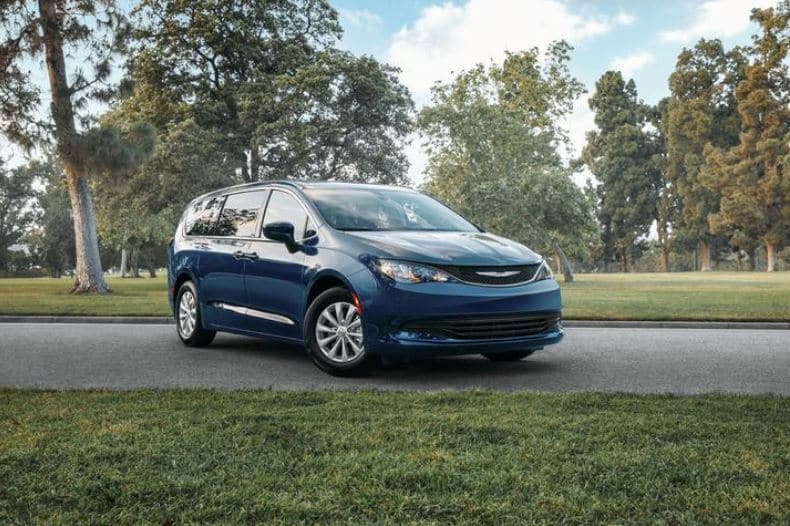 Whenever you're looking for cars for sale, you won't have to look beyond the dealerships that make up our Scranton, PA automotive group to find a new vehicle. Our automotive group has the privilege of representing some of the finest carmakers in the world, including the Chrysler brand.
Depending on your age, you may remember that the Chrysler brand was the automaker that introduced the world to the minivan way back in 1983. The Chrysler brand never stops making innovations in the auto industry and it's about to make another one with the 2020 Chrysler Voyager.
Even though it hasn't arrived at Chrysler dealerships just yet, the all-new Chrysler Voyager is already being recognized as a quintessential family automobile. Despite being made with budget conscious and fleet customers in mind, the minivan is outfitted with desirable standard features like Apple CarPlay™ and Android Auto™. With seating for seven, the 2020 Chrysler Voyager has plenty of space for growing families and midsize groups.
We're thrilled to tell you that the all-new Chrysler Voyager will also be equipped with some much-needed mobility innovations. These innovations will make it easy for people with disabilities to navigate the minivan's cabin and they'll make getting in and out of the vehicle a cinch for people who use a wheelchair.
When the 2020 Chrysler Voyager arrives at dealerships, the minivan will be available in three trims, with the LXi trim offered to fleet customers exclusively. Each trim will be powered by a Pentastar V6 engine that's paired with a class-exclusive TorqueFlite nine-speed automatic transmission.
While we haven't added the all-new Chrysler Voyager to our inventory just yet, we do have a generous selection of cars for you to choose from. And we have some great new car specials that can help you save when you buy or lease a new vehicle from us! Shop with MotorWorld | MileOne Autogroup today.