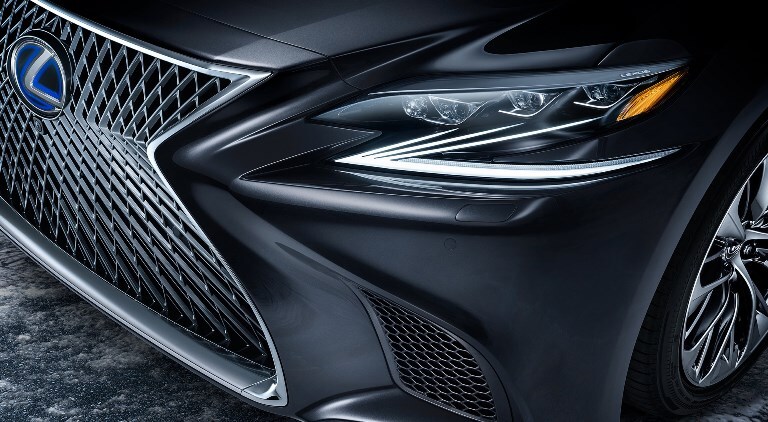 Our Scranton, PA automotive group has the honor of selling vehicles made by some of the world's best car makers, including the Lexus brand. We're thrilled that we get to sell brand-new Lexus vehicles and we're just as happy that we can sell pre-owned Lexus cars to people who want a reliable model.
While we're always happy to sell and lease cars, we're also excited that we get to share the latest news about the automakers we represent. One piece of news that recently came to our attention is the Lexus brand's plan to unveil a much-anticipated concept car at the 2018 North American International Auto Show in Detroit later this month.
Although the Lexus brand has been tight-lipped when it comes to details regarding the Lexus LF-1 Limitless, a few tidbits of speculative information about the crossover have slipped out in advance of the crossover's official debut. It's rumored that, given the crossover's bright blue Lexus badge, the crossover might be a hybrid vehicle!
In addition to possibly being a hybrid, the Lexus LF-1 Limitless is said to have headlights that resemble eyes. This perception is thanks to LED strips positioned above and below the vehicle's headlights. The strip below the headlights gives shape to the automobile's "eyes" while the strip above the headlights makes it appear as if the vehicle has eyebrows.
In a press release, the Lexus brand describes the Lexus LF-1 Limitless and its design as follows, "[the vehicle reveals]… a striking new concept that reflects the next genre in luxury crossover vehicles. Created by the CALTY design studio in Southern California, the Lexus LF-1 Limitless is a flagship crossover that redefines the boundaries of luxury."
Although it will be a while before the Lexus LF-1 Limitless will be included in our extensive list of new car specials, we do have plenty of specials to offer right now. Contact one of the dealerships that make up the Motorworld | MileOne Autogroup family to learn more.