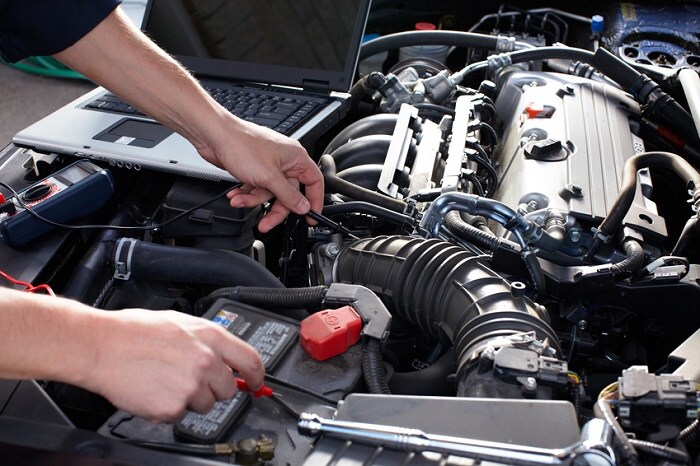 How often do you think about what's under the hood of your car? Many drivers don't think about what's under there until they hear a funny sound, they see smoke, or their car fails to start. When it comes to your car's battery, you need to think about it and take proactive action often.
Whether you buy one of the new Mercedes-Benz cars we have for sale or you get one of our used Mitsubishi cars, your vehicle's battery will be an essential component in your automobile. Your battery is what starts your engine. It's also what makes electronic features like your power windows and locks work. Your battery is what charges your mobile devices when you plug them into an available port in your car, too.
Clearly, your battery has some important responsibilities. To prevent your battery from dying earlier than it should, there are a few simple things you can do. Making sure you always turn off your headlights and your overhead light before you exit your vehicle is one way you can prolong your battery's life. To help you remember to do these things, always walk past your headlights after you get out of your automobile instead of walking behind your car.
If you only drive your vehicle short distances, you can extend your battery's life by going for longer drives more frequently so your battery can reach a full charge more often. You should also test your battery and inspect it for corrosion on a regular basis. If you don't know how to do these things, make an appointment to bring your vehicle into one of our MotorWorld | MileOne Autogroup service centers.
For more tips about caring for your battery, visit one of the locations that are part of our Allentown, PA automotive group today.