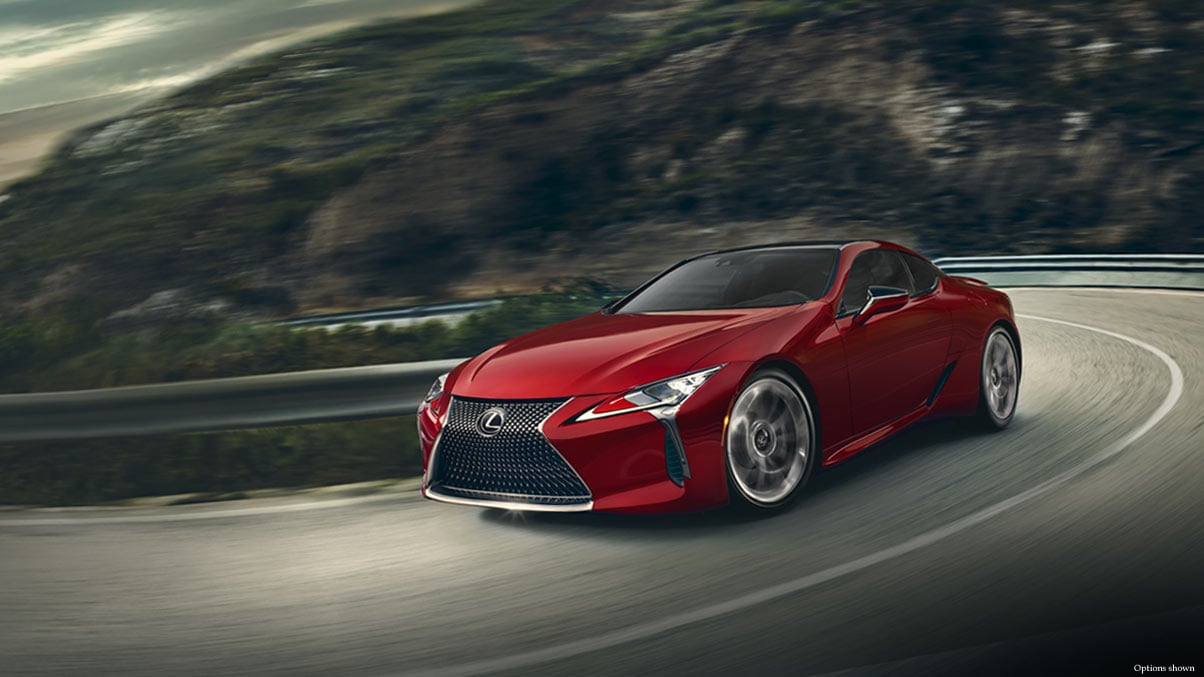 Whenever you're searching for cars for sale near our Wilkes-Barre, PA automotive group, we suggest you invest some time in looking through our inventory of automobiles online. As you'll see, we have the latest vehicles that were produced by some of the world's most trusted car makers, such as new Lexus cars. We also have a generous selection of previously owned automobiles that are as good-looking as they are reliable.
One vehicle we're looking forward to adding to our new car inventory later this year is the award-winning 2018 Lexus LC 500h. Even though this vehicle isn't available at dealerships just yet, it has already been named the Performance Coupe of Texas by the automotive journalists who are part of the esteemed Texas Auto Writers Association.
"We designed the [Lexus] LC 500h to offer dynamic performance with the styling and craftsmanship befitting a grand touring coupe," said Jeff Bracken, group vice president and general manager, Lexus. "The result is a flagship vehicle that combines a head-turning exterior, an elegant and luxurious interior, and an engaging driving experience. To win in Texas is a great honor for the [Lexus] LC 500h, and we are grateful to receive this award from such a respected group of auto writers."
When it arrives at Lexus dealerships like ours, two versions of the all-new flagship automobile will be available, the 2018 Lexus LC 500 and the 2018 Lexus LC 500h. The Lexus LC 500 is powered by a high-performance, eight-cylinder engine while the 2018 Lexus LC 500h is equipped with a new-generation Multi-Stage Hybrid powertrain. Both iterations of the vehicle are made to focus on driving excitement.
When you read the about us page on our website to learn more about MotorWorld, you'll see that we've been offering motorists the chance to buy or lease vehicles throughout the area for years. You'll also learn why doing business with us is always a good idea when you're looking for cars for sale, factory parts, or service you can count on.
Please check our blog often to see when the 2018 Lexus LC 500 and the award-winning Lexus LC 500h will arrive at our Lexus dealership!